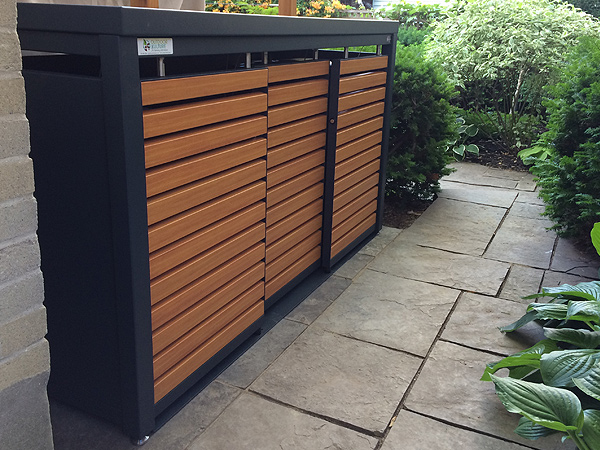 Household Waste Bins Enclosures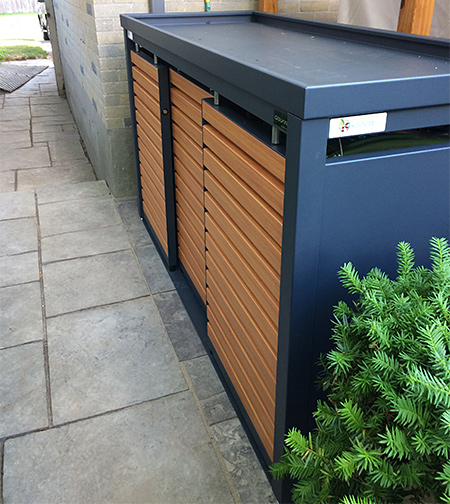 Great Storage Solutions for Hiding Residential Garbage Cans
Are your ugly waste bins spoiling your beautiful outdoors and want a stylish, discrete and functional way hide them?
Our Household Waste Bins Enclosures provide a beautiful range of options with hinged-lid, tip-out bins, sturdy wheels and secure access.
The versatile flat tops serve a double purpose as raised gardens for flowers, plants or seasonal decorations.
Contact Us to order your Household Waste Management Container.