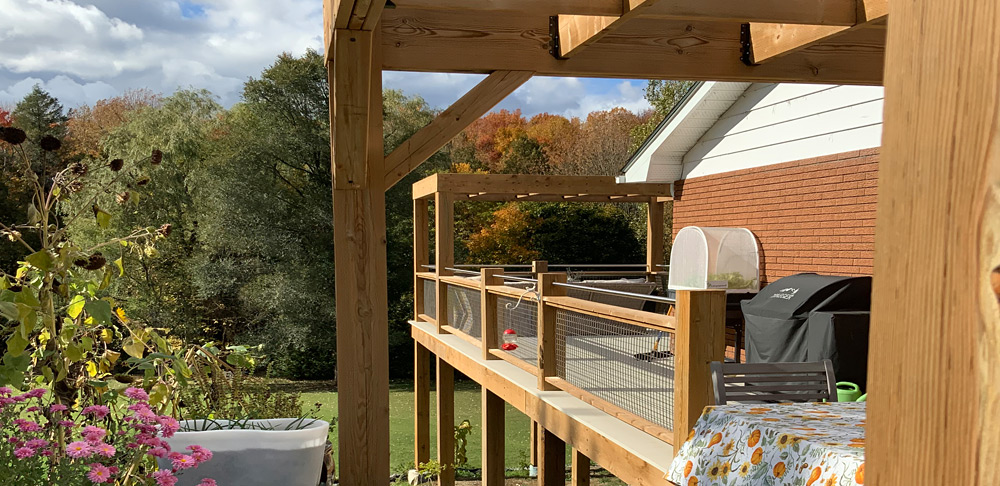 Add an Aluminum Deck to your Home
Adding a deck to your home can increase your outdoor living space and can create great opportunities to enjoy your backyard.  During the summer when many people enjoy having company over or hosting a family event what better way to do it on your own deck.
Unfortunately, due to our harsh Canadian climate, pressure treated decks do not have a long life expectancy.  After a few years of use the wood will crack, split or require resealing.
At Outdoor Kulture we recommend installing a maintenance-free aluminum deck instead.  Our unique outdoor flooring system will survive even the harshest Canadian Winters and our aluminum floors will not crack as a result of overexposure to intense sun, rain and changing temperatures.  There is no need to paint or stain, and no need to replace warped boards.  There are no splinters.  Insects cannot penetrate the floor and you will never see wood-rot.  We use only baked-on, powder-coated finishes for tough, unmatched durability.  In addition, our click-in slats snap together in lengths of 20 feet, come complete with seamless finishing hardware for corners and edges, and are quick to install.  We also offer simulated textures and wood-grains can be matched to your house or structure.  And our decks look incredible and modern when matched with wood support beams!
Visit our product page Aluminum deck and flooring system with AlumiDeck™ to learn more.